---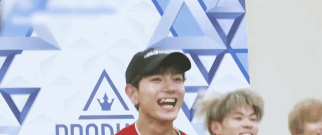 Welcome to BUGVEL's Sato Raira's archive page!
(Enter by clicking on the gif ♡)
run by @tapiocakyoudai
---
---
Welcome to BUGVEL's Sato Raira's archive page!
Click on each figure to begin.
run by @tapiocakyoudai
---
About
BASIC PROFILEName Sato Raira (佐藤 來良)
Meaning behind name 'Wishing good things will come' (良い事が來ますように)
Birthday 2000 May 9
Place of Birth Nara, Japan
Nationality Japanese
Gender Male, he/him
Blood Type A
Big Three Taurus, Leo, birth time unknwon
MBTI ENFP
Height 176cmEar Piercings two lobes on his right, one lobe on his left
Physical Traits snaggletooth, this one triangular shape at the corner of his lips when he smile, a mole on his right cheekLikes perfume, accessories, hats, coordinating fashion, muscle training, r&b music (eg: DEAN), cats and dogs, colors (green, brown, gold, black), royal shortcake
Dislikes to be updated
Childhood Ambition To be a Mahou Sentai MagirangerFriends DEEP SQUAD's Uhara Yuhi, JO1's Ohira Shosei おおひらいら (oohiraira)
Unofficial Units 2/3 Tapioca Brothers with MINATO, 2/6 KSIX with HIKARU
Sato Raira (佐藤 來良), also known as RAIRA is a member of the 6-member Japanese-pop idol group "BUGVEL". He is best known for being a participant of the survival show "PRODUCE 101 JAPAN (2019)", whereby he ranked 16th in the finale episode. His fans have affectionately named themselves "Raira's" (らいらーず, rairazu). He is widely associated with the animals deer and lion -- as Nara, his birthplace, is known for their deers, and that he resembles a little baby lion with his snaggletooth.Raira is a really sociable and optimistic boy who easily makes friends as seen on the survival show, and his lovely and earnest personality managed to attract many fans of different demographics. Throughout the competition, his friends have constantly expressed their support for his journey, some had also shared videos of Raira singing in a karaoke.
---
History
Sato Raira was born on May 9, 2020, and is from Nara Prefecture of Japan. As a child, Raira had always enjoyed singing in front of people in front of the KTV despite being shy. He only started to seriously practice singing since 1st year of high school after seeing people of his age earnestly working hard for their dreams of singing and dancing, though he started to hum along to songs since elementary school, singing along to songs that were being played from the car stereo. Raira started to aspire becoming an artist after seeing an EXILE concert to which his older sister took him to. He knew that this dream of his was hard to achieve, but he decided to act on it without hesitation.Prior to joining PRODUCE 101 JAPAN, Raira was a student of EXPG STUDIO OSAKA, whereby he trained in the vocal classes and was one of the top vocal students during the duration of his stay. While he was in EXPG, he was part of a vocal duo under the name of Ligh+Ü (ライトユー [raitoyuu]) with DEEP SQUAD's Uhara Yuhi who he is also close friends with. The two of them were selected as new personalities for EXPG Osaka's new radio program「EXPG RADIO OSAKA」around June 2019, and frequently performed together as a duo.In high school, Raira was part of the basketball club. He was then enrolled into a university focusing in foreign language studies based on his teacher's recommendation at Kansai (despite his best subject being Math). However, he had withdrawn from the school since April 2020.Raira had participated in various auditions prior to joining PRODUCE 101 JAPAN, one of which is the DEEP VOCALIST AUDITION that is held by LDH early 2019. Despite not passing the audition, he did not give up on his dreams and pursued PRODUCE 101 JAPAN, whereby he was able to showcase his talents through the many different stages.Raira managed to finish 16th in the finale of PRODUCE 101 JAPAN, the highest position he had ever gotten throughout the competition, especially since he was brought back for the finals after two trainees had withdrawn, allowing him to have a chance to participate in the finals after being eliminated as rank 21. He then spent a couple months back as a normal university student once the competition had ended and kept in touch with his fans through opening an Instagram account.On October 30 2020, Raira had shared with the public through his Instagram account that he was preparing to debut in the group "BUGVEL" with the stage name "RAIRA" alongside 5 other members, and they will be releasing their 1st Debut TUNE 「WARNING」in 2021.
---
Updates & Translations
LINKS & RESOURCES
THANK YOU
Thank you for browsing through this carrd, I hope that it helped you to get to know Raira better ♡If you have any questions about our content, Raira, or BUGVEL, (or you just want someone to talk to) you are more than welcomed to talk to me through DMs or curiouscat (Though I would be much more active on DMs!)Also open for requests for activities that I've yet to cover or suggestions on anymore content I can add to this carrd.Other carrds you could check out:
Koshin Café
run by @tapiocakyoudai